MG Motors India Signs Up 6 Startups in Automotive Space for Its 'MG Developer Program & Grant' Initiative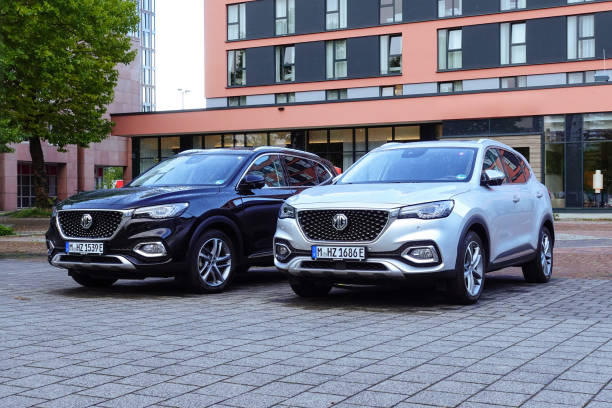 MG Motors India today revealed the second group of six startups that will participate in the running MG Developer Program and Grant initiative.
Through this program, the automobile company provides an unspecified grant and includes mentoring by experts in technology to startups that are shortlisted. The company works with startups that are working in the field of automotive, which provides for emission and engine technology, technology safety for children in cars, as well as navigation, connectivity, and electric vehicle ecosystem as well as other areas.
The six startups will join the three companies already signed–Voxomos, Driftly, and Innvolutio–in the program. Here's a list of the startups that were selected:
Meeseeks It makes use of Alexa/MG's voice assistant to enhance and manage customer service experience.
Socialcore – makes use of Artificial Intelligence to enhance customer interactions, sales efficiency, and cost reduction.
InCabEx Personalizes car profiles based on the preferences of users to provide an improved experience in the car.
CamCom is an AI-based startup that gives damage and defect evaluation
ClearQuot generates repair estimates for damaged vehicles using videos and images.
Highway Delite is a Free application for travel that makes roads and highways fun and secure.
MG Motor India has supported more than 60 startups since the year 2017 through a variety of startup programs that were launched in collaboration with universities and tech companies. It introduced the first program, MG Innovation Hunt, in 2017 in partnership with TiE Delhi.
The MG Developer Program & Grant is launched in collaboration with various tech giants, which include Adobe, Cognizant, SAP, Airtel, TomTom, and Unlimited, among others. He aims to develop innovative solutions in India's Indian urban mobility market.
According to Rajeev Chaba, Director and President of MG Motor India, the MG Developer Program has received an overwhelming response. "MG thrives on innovation and has developed a symbiotic relationship with the Indian startup ecosystem. Our goal is to indigenously develop a comprehensive, sustainable, and smart infrastructure for urban mobility in our country," the executive said.
MG Motors will closely cooperate with and guide the startups and will also look into potential synergies that could allow them to use the solutions of these startups in future automobiles, Chaba added.
UK automobile business Morris Garage (MG) Motors launched on Indian streets in 2019 following the debut of the Hector SUV, which was launched two years after it acquired General Motors' Halol factory in Gujrat. The company is a part of the Chinese automobile company Shanghai Auto Industrial Corporation (SAIC).